Pupil Premium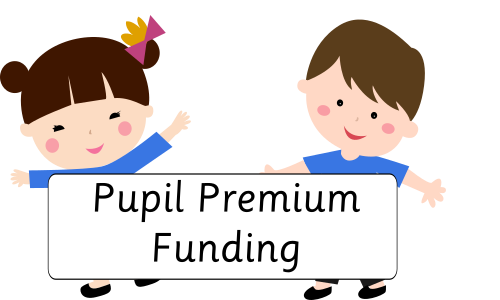 What is Pupil Premium (PP) funding?
Pupil Premium is allocated to children from families in the following circumstances:
Children who are currently known to be eligible for Free School Meals (FSM),
Pupils who have been eligible for FSM at any point in the last 6 years,
Children who have been adopted from local authority care and
Children who have been looked after continuously for more than six months.
A Service Premium is also in place for children whose parents are currently serving in the armed forces. This premium is designed to address the emotional and social well-being of these pupils.
Who is eligible?
Your child may be able to get pupil premium if you receive any of the following:
Income Support
Income-based Jobseekers Allowance
Income-related Employment and Support Allowance
Support under Part VI of the Immigration and Asylum Act 1999
Child Tax Credit (provided you're not also entitled to Working Tax Credit and have an annual gross income of no more than £16,190)
Working Tax Credit run-on - paid for four weeks after you stop qualifying for Working Tax Credit
Universal Credit with take home pay/net earnings below £7,400
Children of parents serving in the armed forces
Guaranteed Element of State Pension Credit
How to apply
If you think you are eligible to qualify for Pupil Premium funding please complete the application form below.
Pupil Premium funding at St Nicholas
The money received for PP children is used to address barriers to learning for children which may include:
Language access
Attendance
Literacy attainment
Maths attainment
Access to enrichment activities
How will we monitor the impact of the spending of the Pupil Premium funding?
To monitor progress on attainment, new measures will be included in the performance tables that will capture the achievement of students covered by the Pupil Premium funding. The usual cycle of data collection and the monitoring and tracking of the cohort's attainment, will be used to inform student progress and enable the early identification of need, support and appropriate intervention. The strategy is reviewed regularly to ensure maximum impact with a full review in July each academic year.
How will we use the Premium to meet the needs of pupils in the current academic year?
We consider the individual needs of pupils when looking at and planning the type of provision required. For the academic year 2019/20, the information below highlights the areas of need and the strategies we are using to raise achievement.
At St Nicholas Primary School, we are fully committed to ensuring that all children have equal access to the highest quality teaching and learning through an exciting and balanced curriculum and targeted individual or group support based on their needs or abilities.