EYFS Starter Information - Sept 2023
We look forward to welcoming our new pupils to St Nicholas CE Primary School.
For those starting in Foundation Stage class in September 2023, we will use this page to share lots of useful information and keep you updated with the schedule of transition events throughout the summer term.
Although parents are informed of their child's allocated school by Wokingham Borough Council on 'National Offer Day' on Monday 17th April 2023, please remember that our school will not receive the final admission list until mid-late May 2023. This is to allow time for parents to accept school places and for appeals to be heard.
Therefore, please do not worry if you do not hear from us until mid-late May. We are unable to contact parents until we receive the official admission list.
For a virtual tour of the Foundation Stage classroom, please visit the Milne Class page
Dates for your Diary - Summer/Autumn 2023
Parent Information Meeting
Wednesday 14th June, 5:30pm
(a selection of pre-loved uniform will be on sale)
Pupil Taster Morning
Wednesday 28th June, 9:30am-11.45am
Early Years Setting Visits
Throughout June/July (if required)
INSET DAYS - School Closed
Friday 1st and Monday 4th September 2023
Part-Time Transition Days
Tuesday 5th Sept 8:35am*-12:00noon
Wednesday 6th Sept 8:35am*-1:00pm (with lunch)
All EYFS pupils start Full-Time
Thursday 7th September 8:35am*-3:15pm
New Parent Coffee Morning
Friday 8th September, 9:00am
Parent Information Meeting - Introduction to 'Little Wandle Phonics'
Thursday 14th September, 5:30pm
Parent Consultations
October 2023 (dates to be confirmed)
Flu Vaccination (Nasal) - All pupils EYFS - Year 6
October 2023 (dates to be confirmed)
* The school gates open from 8:35am and children are expected to be in school by 8:45am.
Please see the Transition Schedule document below for further information.
School Lunches
Caterlink is our school meal supplier.
Lunches are taken in the school hall between 12:00pm and 1:00pm. Infants go first between 12:00pm-12:30pm and the Junior children follow from 12:30pm. Children may bring in a packed lunch from home or order a healthy school lunch with a choice of a meat-based meal, vegetarian meal or a jacket potato with a choice of toppings. Menus are published on the school website. Special diets and allergies/intolerances are catered for.
All children in Foundation Stage, Year 1 and Year 2 are offered a school meal free of charge as part of the Government's 'Universal Infant Free School Meal' scheme.
Children order their lunch daily with the class teacher at morning registration.
To protect our pupils with serious allergic reactions, we would like to remind parents and carers to observe the nut-free policy and therefore do not include nuts, or any traces of nuts, in packed lunches. This includes packets of nuts, cakes or fruit and cereal bars which contain nuts or sesame seeds, and sandwiches containing nut-based spreads. For more information please visit our School Meals page.
We do not feel it is appropriate to distribute sweets or chocolate brought in from home to the whole class to mark a child's birthday for several reasons as set out in our 'Food (Whole School) Policy'.
School Uniform
Our school uniform supplier is School Days Direct. Please visit the School Uniform page for more information.
After School Club Care - Get Active Sports
Our after school club provider is Get Active Sports. They offer a part session until 4:30pm or a full session until 6:00pm. Activities will include arts and crafts, board games, free play, music as well as a huge range of sports such as football, athletics, foot golf, tag rugby and team games.
Please visit our Out of School Club page for more information on prices and how to book.
The School Day
The school gates open at 8:35am with pupils expected to be in their classrooms by 8:45am. Parents are expected to help their child to be punctual and to ensure that they bring any equipment needed for the day. Children who arrive after 8:45am must report to the office to sign in, and will be marked as 'late'. School ends at 3:15pm and the gates are opened in time for parents to come on to the school site before the end of the day. Dogs are not permitted on the school premises unless they are assistance dogs. We politely request that if you come to school with your four-legged friend, please remain behind the school gates in sight of your classroom exit. For the safety of your dog, and others, please do not leave dogs tied up unattended. You will notice that we have a School Dog, Dexie. Dexie has undergone training and assessment and is covered by our insurance. We have risk assessments in place for our School Dog.
School Communications
We use the Tucasi SCOPay system for email communication to the whole school community. Please add the address to your 'safe senders' list to ensure emails don't get filtered as spam/junk: stnicholas-pri@scopay.com. Please note that we cannot receive ad hoc/generic emails to this address unless in direct reply to an email you have received; in this case it will automatically redirect to the main 'admin' address.
Pupil Premium
If your child is eligible for 'benefits-related free school meals' and you register for this, we will receive extra funding called 'Pupil Premium'. We use this extra money to improve the educational provision and resources at our school. Please visit the Pupil Premium page of our website or see the letter and claim form below.
Ready for School
To aid the transition process, Wokingham Borough Council have produced this useful information resource, Ready for School, Ready for Life.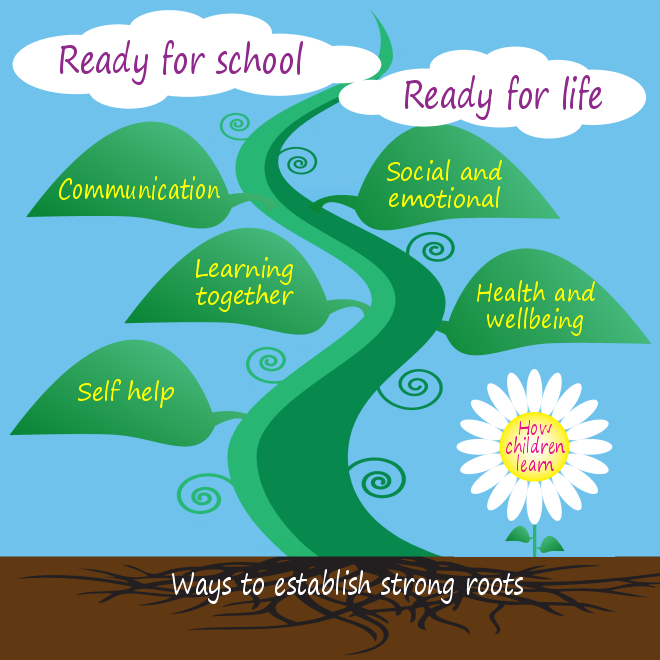 School Contacts
Mrs Kathy Oakley, School Administrator, admin@st-nicholas.wokingham.sch.uk for all Admission or general administrative enquiries.
Miss Claire Wheeler (Early Years Foundation Stage Teacher) eyfs@st-nicholas.wokingham.sch.uk for academic or pastoral queries or general questions about Foundation Stage year.